One Stop Shop for your Lifting Equipment Needs
---
Our world class facility is equipped with state of the art equipment to offer a quality product. We have placed significant emphasis on always maintaining stock of reputable brands for on-demand requests.

What sets us apart from other rigging shops is our certifications with LEEA and AWRF, our agencies with Green Pin®, William Hackett and Load Monitoring Systems, and our team's vast knowledge and years of experience.
---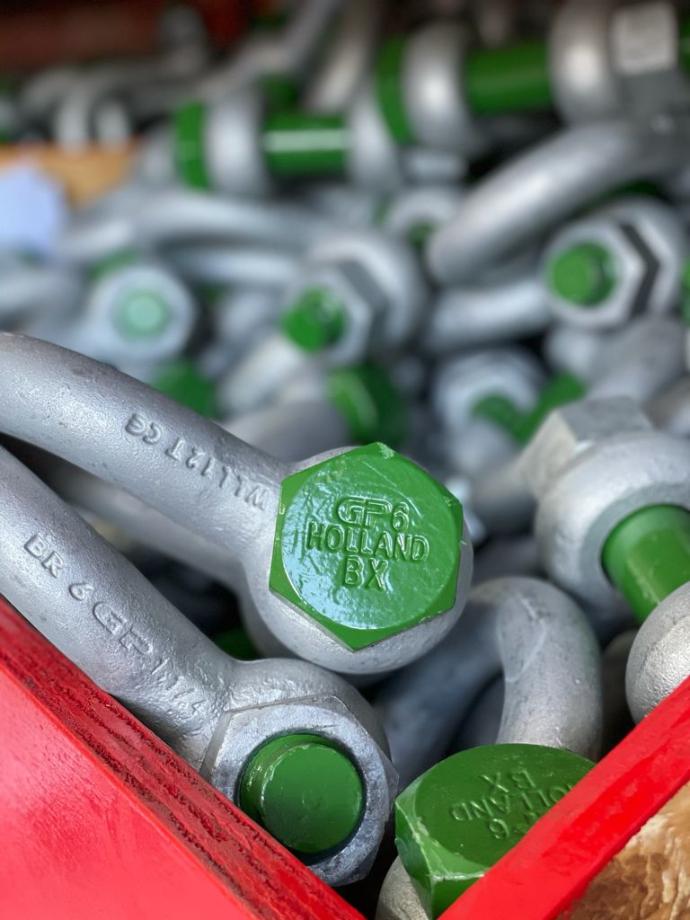 Wire Rope Sling Assemblies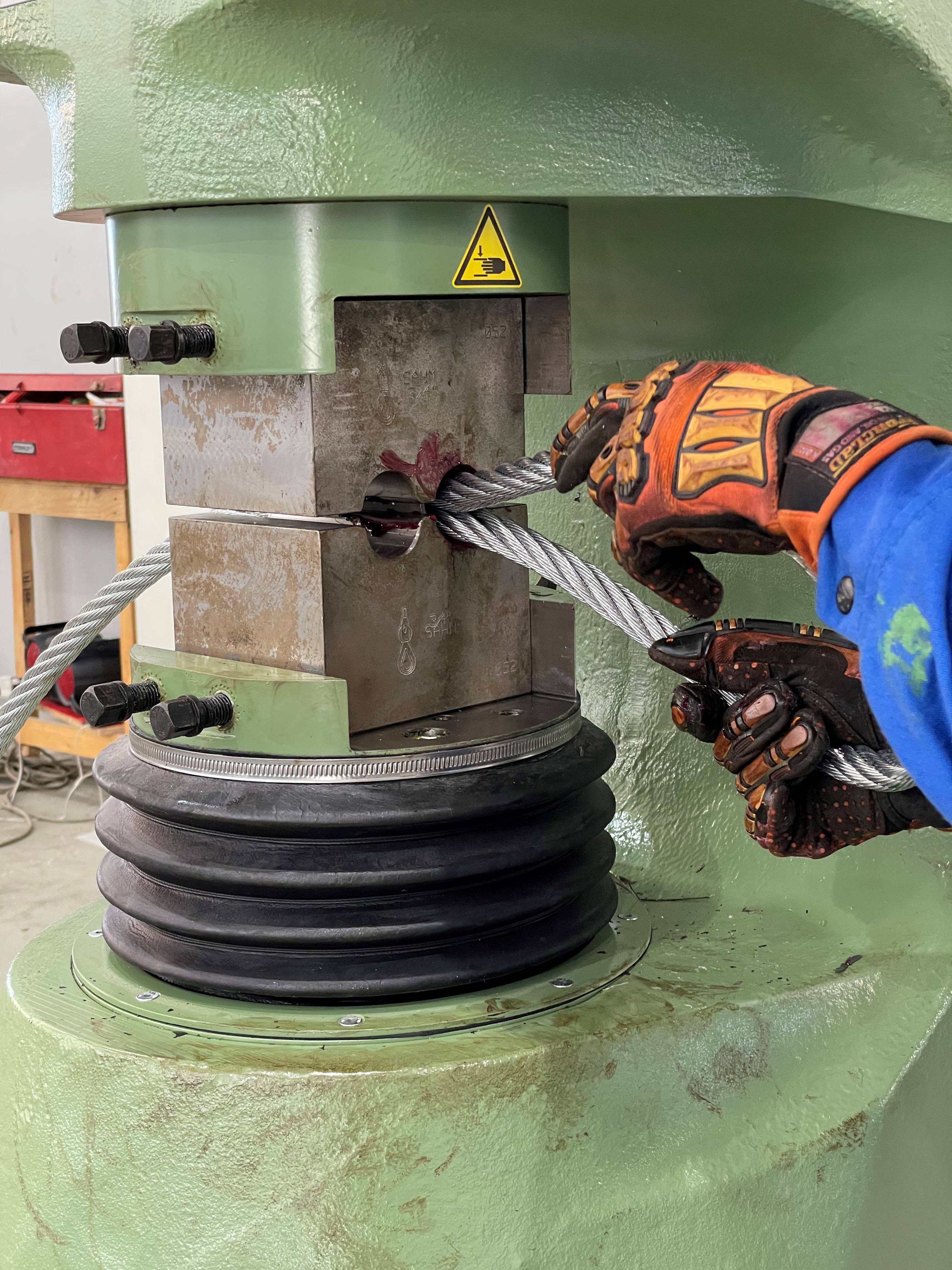 AISL manufactures slings to customer specifications in a variety of wire rope constructions and grades. Single and multi-leg slings are customized with thimble ends, links, shackles, hooks or other accessories. All slings are made and certified to BS EN 13414 – 1 & 2 / ASME B30.9 and/or DNV-GL 2.7-1.

Chain Sling Assemblies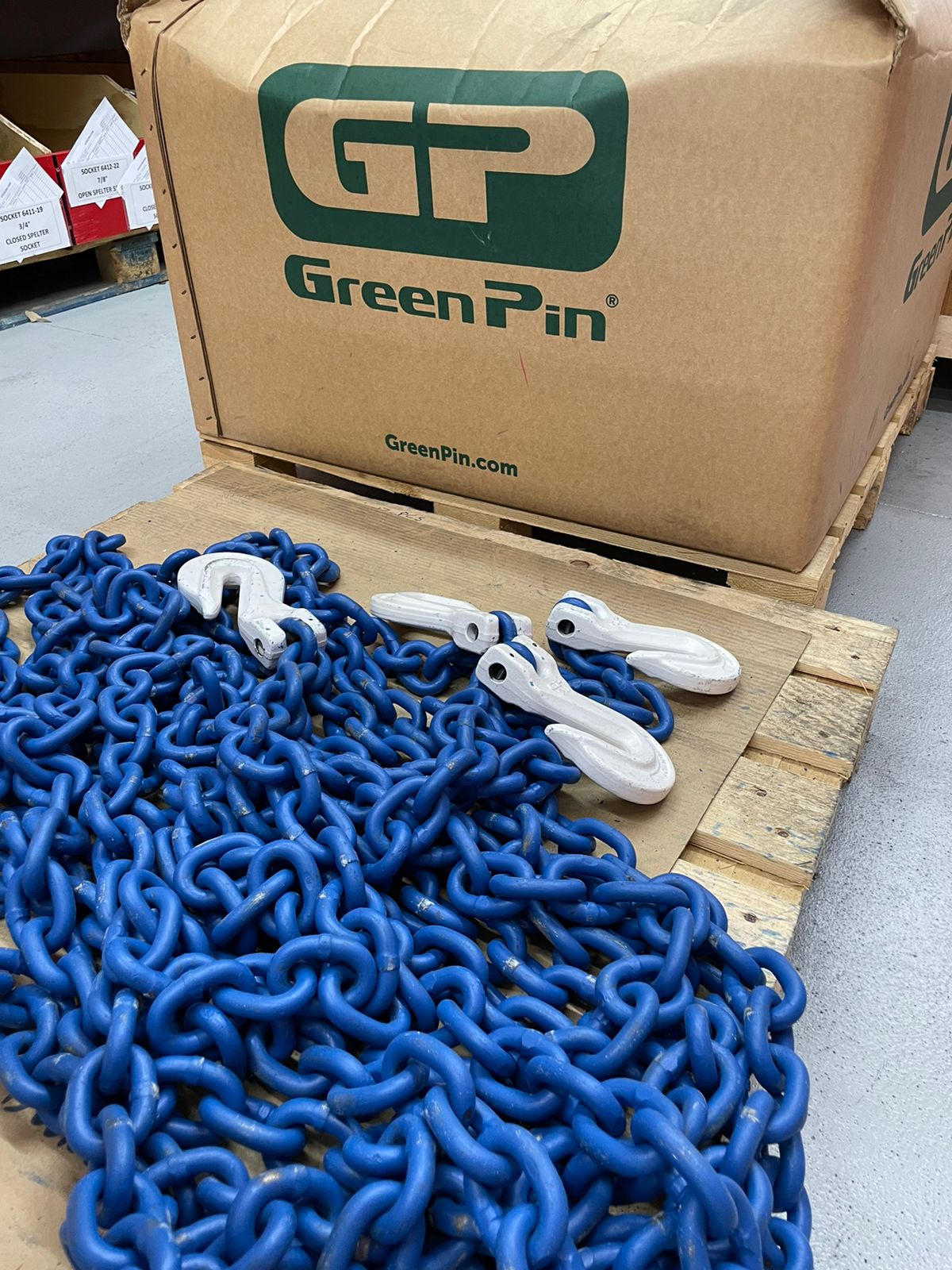 Chain lifting slings are available in a range of sizes, lengths, and ratings. Single and multi-leg slings can also be customized with a variety of ends to meet the unique needs of each job. Our Grade 10 chain sling assemblies are manufactured and certified to ASME B30.9/BS EN 818-1.

Crane and Winch Rope Assemblies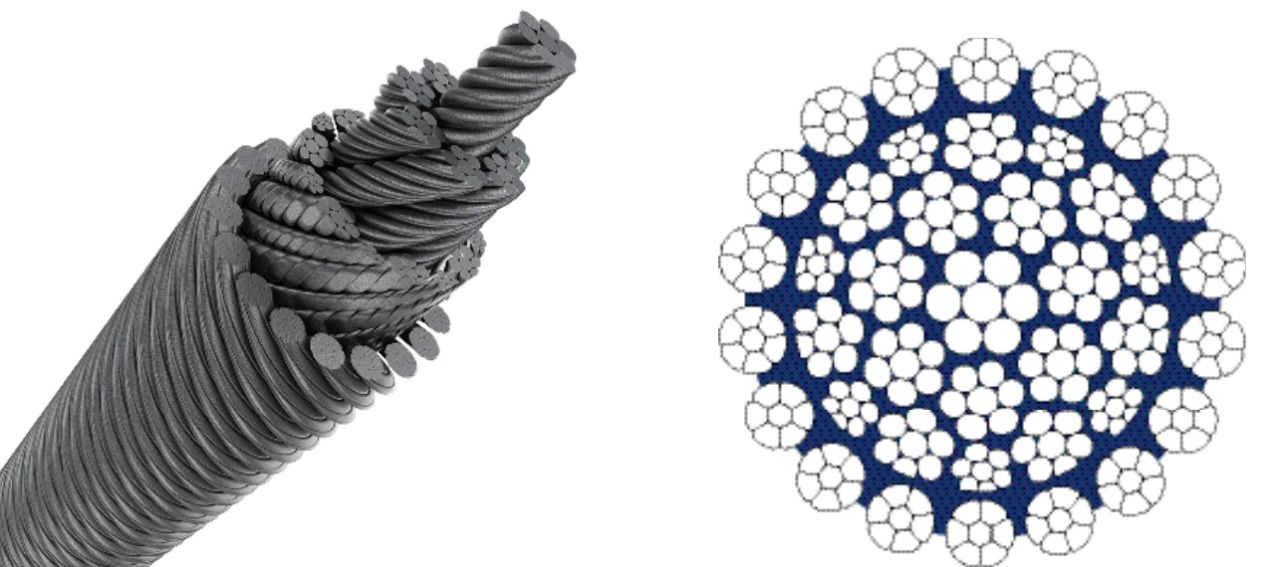 AISL offers high performance compacted rotation resistant rope in a variety of constructions and sizes to suit customer's needs for crane and winch applications.

Synthetic Slings
AISL stocks a massive inventory of synthetic slings including polyester duplex webbing slings, endless round slings and ratchet tie down webbing assemblies. We can also produce custom webbing slings, cargo netting and ratchet tie downs to order in accordance with BS EN 1492-1 and BS EN 12195-2.
Proof Load Testing & Destructive Testing
We offer proof load testing on a variety of lifting equipment up to 250 tonnes using our horizontal dynamic test beds.

LOLER Inspection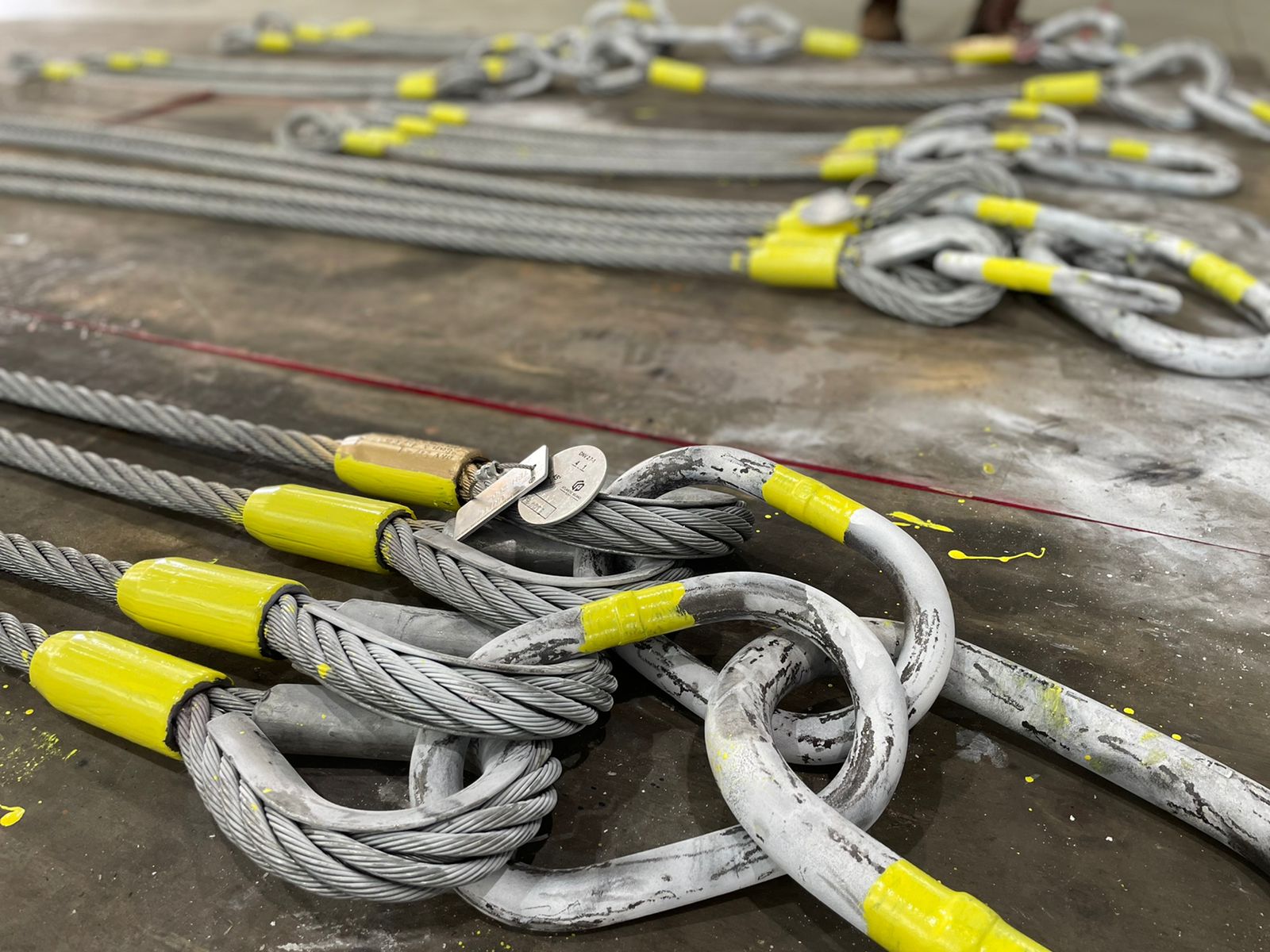 As a LEEA member, we offer comprehensive lifting gear inspections with LOLER compliant reporting and LEEA certified technicians. All certificates are stored on our cloud-based platform for added traceability and convenience.

Recertification of Hoists & Winches
Our 25te dynamic vertical test bed allows for function testing of hoists whilst under load for a comprehensive recertification programme.