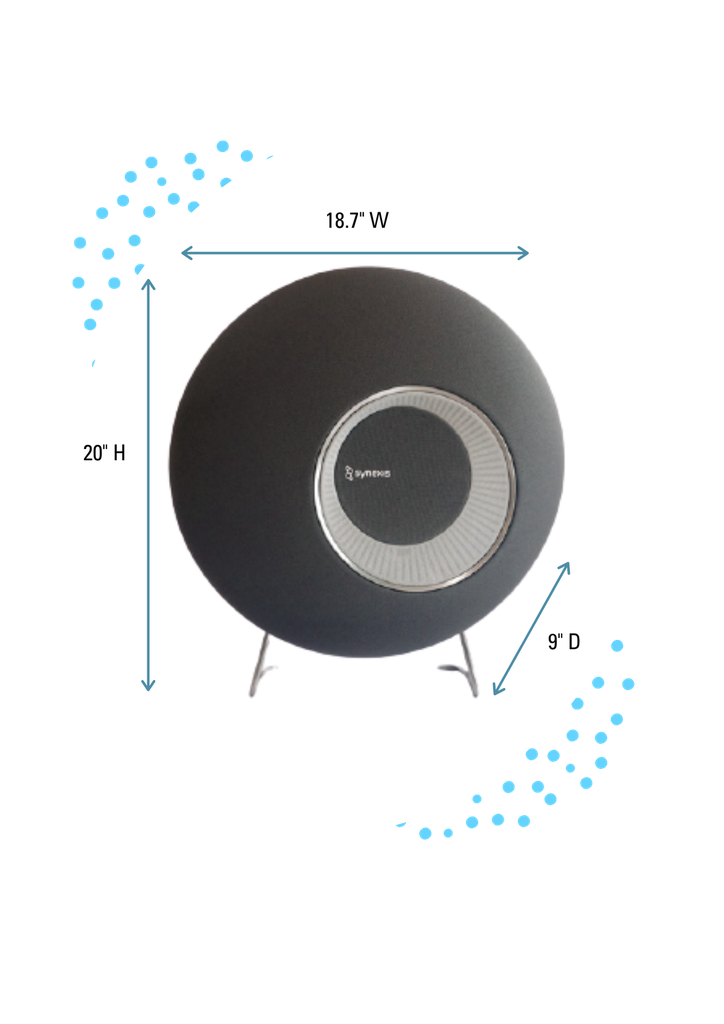 Sphere
---
A sleek portable option for clients who desire effective microbial reduction while incorporating the technology into the aesthetics of their facility.
The Sphere's design is capable of custom branding, can be mounted virtually anywhere and requires only a standard 110VAC/120VAC outlet.
It produces enough DHP to protect up to 1,800 sq ft.
---
Terms and Conditions
30-day money-back guarantee
Shipping: 2-3 Business Days